By Nicholas Wade in the Bulletin of the Atomic Scientists (via Zero Hedge),
The COVID-19 pandemic has disrupted lives the world over for more than a year. Its death toll will soon reach three million people. Yet the origin of pandemic remains uncertain: The political agendas of governments and scientists have generated thick clouds of obfuscation, which the mainstream press seems helpless to dispel.
In what follows I will sort through the available scientific facts, which hold many clues as to what happened, and provide readers with the evidence to make their own judgments. I will then try to assess the complex issue of blame, which starts with, but extends far beyond, the government of China.
By the end of this article, you may have learned a lot about the molecular biology of viruses. I will try to keep this process as painless as possible. But the science cannot be avoided because for now, and probably for a long time hence, it offers the only sure thread through the maze.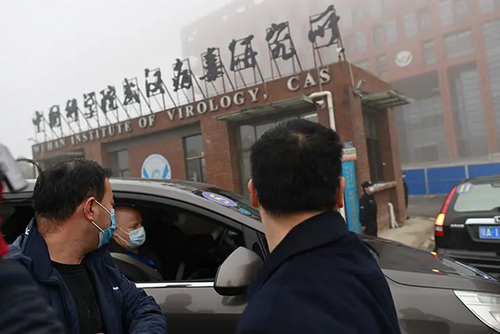 The virus that caused the pandemic is known officially as SARS-CoV-2, but can be called SARS2 for short. As many people know, there are two main theories about its origin. One is that it jumped naturally from wildlife to people. The other is that the virus was under study in a lab, from which it escaped. It matters a great deal which is the case if we hope to prevent a second such occurrence.
I'll describe the two theories, explain why each is plausible, and then ask which provides the better explanation of the available facts. It's important to note that so far there is no direct evidence for either theory. Each depends on a set of reasonable conjectures but so far lacks proof. So I have only clues, not conclusions, to offer. But those clues point in a specific direction. And having inferred that direction, I'm going to delineate some of the strands in this tangled skein of disaster. ... Continue reading >>>
RELATED:


Vaccine Adverse Reactions – Not Reported By Mainstream Media
The UK Government's COVID-19 vaccination programme is now in full swing and the general public is being bombarded with the official line that to stop the COVID-19 pandemic and regain their freedom, people must be vaccinated. In fact they are told they must be vaccinated twice. …
Vaccine: More cases of rare blood clots, but regulator says benefits still outweigh risk
Reported cases of rare blood clots occuring in people soon after they received a shot of the AZ COVID-19 vaccine has risen to 168. The UK's medicines regulator said the overall case fatality rate was 19%, with 32 deaths up to April 14. Note the dishonesty in the style of reporting again. Nowhere does the official press release make clear that the figures apply only to adverse reactions of blood clots, both non fatal and fatal. People are still suffering and dying from allergic reactions, heart attacks, organ failure and respiratory failure soon after being vaccinated.
Study Reveals mRNA COVID Vaccines Link To Prion Disease & Brain Degeneration
from Great Game India A shocking study has revealed the terrifying dangers of mRNA COVID-19 vaccines inducing prion-based disease causing your brain to degenerate progressively. The mRNA vaccine induced prions may cause neurodegenerative diseases because long-term memories are maintained by prion-like proteins. The study concluded that mRNA based vaccine may also cause ALS, front temporal …
Evidence of Problems With Covid Vaccine Grow And Te Real Agenda Becomes Clearer.
Mainstream media have been distracting us with stories of successful mass vaccination campaigns, but as ever things are not quite what they seem to be and though the claimed 999% take up of the vaccines is not verifiable, the deafening silence regarding the huge numbers of serious adverse reactions to all type of vaccine and the significant numbers of unexplained deaths which have occured soon after people reveived the jab suggest there will be worse news to come in the future ...
Labour demands crackdown on vaccine criticism ahead of Covid-19 vaccine rollout
With the UK preparing for a Covid-19 vaccine rollout, the Labour Party is calling for emergency censorship legislation to punish social-media companies if they allow posting of what it considers to be "anti-vax disinformation." "Social-media companies have a pitiful record of tackling disinformation," shadow culture secretary Jo Stevens tweeted on Sunday.
Government Admits Using Bad Covid-19 Figures To Justify Second Lockdown
The British government has admitted to showing misleading daily Covid fatality projections in its televised coronavirus briefing last weekend, during which PM Boris Johnson announced a second national lockdown. The revelation comes after the UK stats watchdog criticized the government's lack of transparency in its use of Covid data ...
Britain's Covid response is utterly mad – here are 10 reasons why
There is no reasonable scientific or medical justification for lockdowns, convoluted social distancing rules, masks or travel restrictions by Dr John Lee in The Daily Telegraph This year, like many years, there's a new respiratory virus on the block. But this year, unlike any year ever before, the world has gone mad. Governments around the world …
Covid-19 is an 'unrestricted bioweapon': Virologist Dr Li-Meng Yan
accuses China of fabricating genomic sequence A report claims that coronavirus is a 'laboratory product' created by using a template virus owned by military research laboratories under the control of the Chinese Communist Party By Mihika Basu from meaaw.comChinese virologist Dr Li-Meng Yan from Hong Kong, who has repeatedly questioned the origin of the coronavirus, …
Biggest Lies About COVID-19 Exposed: But Globalist Elite Will Not Let It Die
Leo Hohmann, Harbingers Daily, 9 October 2020 Since February, the U.S. media has been pounding Americans with non-stop reporting about COVID-19 coronavirus. Eight months later, the data shows everything the media said about the virus was false. Yet, those posing as "journalists" continue to repeat the lies from February and March as if they are …
Royal College of Shrinks Warns Mental Health Crisis To Result From COVID Crisis
Few people who have more tits or testicles than they have functioning brain cells remain in any doubt that the responses of the UK government and governments of developed nations around the world has been complete and utter bollocks. Almost every day more independent doctors and medical researchers break cover to renounce the "science" of lockdowns and masks ...
Covid vaxx trial. Side effects include exhaustion, cracked teeth, headaches fever
Covid-19 vaccines cause trial participants to suffer day-long exhaustion, cracked teeth, headaches and high fever - from Natural News: Things are going exceptionally poorly for the four major drug companies rushing to be the first to introduce a vaccine for the Wuhan coronavirus (covid-19). Trial participants are reportedly coming down with all sorts unpleasant side effects ...
Fake Statistics? New UK Poll Suggests 65% Think COVID Restrictions Too Lenient
Almost two-thirds of people believe the Government's latest Covid-19 restrictions do not go far enough. According to a new poll carried out by ORB International for a daily newspaper surveyed over 2,000 British adults of voting age and claims to have found that almost 65 per cent believ the latest neo – fascisdt measures announced by Boris Johnson's government ...