MENU: [ SMOKING GUN: Pentagon's DMED data proves that skyrocketing disease rates in military servicemen caused by covid "vaccines" ] ... [ International Group of Attorneys Proceed With Covid-19 Crimes Against Humanity Grand Jury ] ... [ Canadian Truckers: 'Hey Trudeau, we're part of the Freedom Convoy and it's a show of unity, not hate' ] ... [ Israel Proves Covid 'Vaccines' are Ineffective and Dangerous - Boosters Must Stop! ] ... [ "They Will Not Silence Me": Doctor Who Discovered Omicron Was Pressured Not To Reveal It's Mild ] ... [ Is the Covid 'Vaccine' Causing Cancer? (Exclusive Interview With Dr. Roger Hodkinson) ] ... [ Heart Attacks & Strokes doubled among Young Adults in 2021 following Covid-19 Vaccine roll-out ] ... [ European Union Investigates Reports of Women Experiencing 'Heavy Menstrual Bleeding and Absence of Menstruation' Following mRNA COVID Jab ] ... [ 'Please Let Me Out,' Begs Child Locked in Classroom for 'Not Wearing Mask' ] ... [
COVID Propaganda Roundup: Legacy Media Intensifies War on Independent Journalism

---
(Natural News) The United States military's official database for vaccine adverse events is overflowing with evidence to show a massive uptick in serious illnesses due to Wuhan coronavirus (Covid-19) injections.
The Defense Medical Epidemiology Database, or DMED for short, clearly reveals a spike in major diseases beginning in 2021 right after Donald Trump unveiled the jabs under Operation Warp Speed.
The Department of Defense (DoD), which maintains DMED, claims that this sudden increase in post-injection illnesses is just a coincidental "error" that has now been "corrected," but this is a highly unlikely story.
The truth is that this information was never supposed to get out in the first place, which is why the corporate-controlled media has been instructed not to touch the DMED story at all.
It is getting out there, though, and it is damning. Sickness in the military is on the rise like perhaps never before, and the only thing that has changed is that servicemen are now being forced to take these experimental shots.
Continue reading >>>
Return to MENU
[
Daily Stirrer
] ... [
Our Page on on Substack
]... [
Boggart Aboad
] ... [
Greenteeth Home
] ... [
Greenteeth on Minds.com
] ... [
Latest Posts
]
---
• A group of attorneys from around the world have convened a model grand jury in Germany in order to provide testimony from various expert witnesses attesting to the crimes against humanity committed amidst government responses to covid-19.
• The various witnesses, consisting of professors, doctors, journalists, military, and government officials will testify regarding a number of topics including Project Dark Winter, psychological operations, economics, eugenics, and more.
A collective of lawyers and attorneys, and one judge, from around the globe representing an independent organization known as the Peoples' Court of Public Opinion on behalf of the German based Corona Investigative Committee, have come together to begin criminal investigation proceedings to present what they allege to be evidence of crimes against humanity committed by policy makers in response of the covid-19 pandemic.
The Grand Jury is a model proceeding, meaning that at the present moment it holds no legitimate legal standing.
However, the aim of this undertaking is to provide to a grand jury, in this case the general public, throughout the proceedings, legal statements and evidentiary materials — including testimony, affirming that willful criminal activity took place on behalf of the accused.
In hopes that the exposure of this evidence may provoke actual criminal charges and indictments in the future.
Continue reading >>>
Return to MENU
[
Daily Stirrer
] ... [
Our Page on on Substack
]... [
Boggart Aboad
] ... [
Greenteeth Home
] ... [
Greenteeth on Minds.com
] ... [
Latest Posts
]
---
The way events have unfolded has been dramatic. Since the convoy got underway on January 22, the capital city, Ottawa, has been declared a state of emergency, with Prime Minister Justin Trudeau and his family fleeing to a secret location due to security concerns, as thousands of truckers converged on Parliament Hill.


The PM has been hugely critical of the protest, saying, "There is no place in our country for threats, violence or hatred. The drama continued to unfold, with fuel for the truckers seized by police and a judge granted a 10-day injunction banning truckers honking their horns.
Even the crowdfunding effort turned sour as GoFundMe refunded $10 million that had flooded in, due to concerns over violence. Now, similar scenes are happening across Canada, with protest sites set up at various US border points and other cities. But why is this happening? Is there more to it than anger at vaccine mandates? And what is the experience like for those at the heart of the convoy?
Sitting in his rig, about to load 90,000 pounds of steel coil, 39-year-old Adam Stirr from Niagara, Ontario said he was overwhelmed by the support he had received, having been housed by a local family for a week.
Continue reading >>>
Return to MENU
[
Daily Stirrer
] ... [
Our Page on on Substack
]... [
Boggart Aboad
] ... [
Greenteeth Home
] ... [
Greenteeth on Minds.com
] ... [
Latest Posts
]
---
Israel Proves Covid 'Vaccines' are Ineffective and Dangerous - Boosters Must Stop!
Israel, which has seen cases and deaths skyrocket, should be the canary in the coal mine for the rest of the world.
Israel is experiencing an unprecedented wave of new coronavirus cases and fatalities weeks after officials recommended a fourth coronavirus "vaccine" booster. The same country that was hailed by the then-lead Pfizer scientist as a "laboratory" is now ignored by mandate-hungry authoritarians who dominate the legacy media.
One year ago today, an article about Israel's coronavirus response at "Our World in Data," gushed that the country "has conducted the fastest campaign to vaccinate its population against COVID-19 so far." Today, "About 95 percent of adults over 50 are vaccinated," reveals journalist Alex Berenson. "About 85 percent have received a booster," he continues.
In September, the former chief scientific officer at Pfizer Philip Dormitzer referred to Israel as a "laboratory" for the company's Covid vaccine.
"Early in the pandemic, we established a relationship with the Israeli Ministry of Health, where they use exclusively the Pfizer vaccine, and then monitor very closely…A laboratory, where we can see the effect," Dormitzer said on Israel's local Channel 12
Continue reading >>>
Return to MENU
[
Daily Stirrer
] ... [
Our Page on on Substack
]... [
Boggart Aboad
] ... [
Greenteeth Home
] ... [
Greenteeth on Minds.com
] ... [
Latest Posts
]
---
"They Will Not Silence Me": Doctor Who Discovered Omicron Was Pressured Not To Reveal It's Mild
The doctor who discovered the Omicron Covid-19 strain, Angelique Coetzee, says that she was pressured by European governments not to reveal that it had mild presentation, according to an interview in Germany's Welt.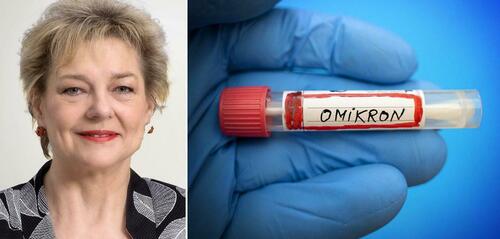 When asked if it's true, Coetzee replied: "I was told not to state publicly that it was a mild illness. I have been asked to refrain from making such statements and to say that it is a serious illness. I declined." (translated).
"What does that mean?" replied Welt.
"I am a clinician and based on the clinical picture there are no indications that we are dealing with a very serious disease. The course is mostly mild. I'm not saying you won't get sick if you're mild.
"The definition of mild Covid-19 disease is clear, and it is a WHO definition: patients can be treated at home and oxygen or hospitalization is not required," she said, adding: "A serious illness is one in which we see acute pulmonary respiratory infections: people need oxygen, maybe even artificial respiration. We saw that with Delta - but not with Omikron. So I said to people, "I can't say it like that because it's not what we're seeing.""
When asked why she was prevented from telling the truth, Coetzee said "They tried, but they didn't make it."
"What I said at one point – because I was just tired of it – was: In South Africa this is a mild illness, but in Europe it is a very serious one. That's what your politicians wanted to hear."
According to Coetzee, she wasn't pressured by South African authorities - and was instead criticized by scientists in the UK and Netherlands, who said "How can you explain that it's a mild disease? It's a serious illness. Look at the mutations."
My reports have thrown them off track. In a pandemic, you also have to look at what is happening at the grassroots level. The general practitioners who treat the sick every day must be asked what they experience, how the clinical picture presents itself. -Welt
When Omicron first emerged, Dr. Anthony Fauci played dumb right after praising South African doctors, saying: "The things that we don't know right now are whether the people who do get infected have a severer form of the disease or whether it's a light disease or somewhat the same as delta."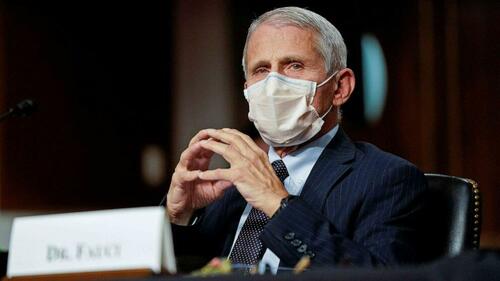 Is the Covid 'Vaccine' Causing Cancer? (Exclusive Interview With Dr. Roger Hodkinson)
Dr. Roger Hodkinson: Potential weakening of the immune system after receiving the Covid vaccine "could result in a tsunami of conditions."
Renowned Canadian Pathologist Dr. Roger Hodkinson joined RAIR Foundation USA in Ottawa to discuss the science of the coronavirus "vaccines". The compelling conversation took place amidst the massive Freedom Convoy, where truckers in Canada have inspired the world with their stand against "vaccine" mandates.
The important interview, which was often accompanied by the glorious sound of honking horns in the background, has been broken up in several segments.
'Vaccine' and Cancer
Knowledgeable and honest scientists and physicians, such as Doctor Ryan Cole, are raising the connection between coronavirus vaccinations and a higher prevalence of cancer. While the "true incidence of cancer post-vaccination is still not clear," Dr. Roger Hodkinson explained that it "is clear is that there are enough anecdotal reports globally to strongly suggest" that cancers are exhibiting due to the Covid injection.
Continue reading >>>
Return to MENU
[
Daily Stirrer
] ... [
Our Page on on Substack
]... [
Boggart Aboad
] ... [
Greenteeth Home
] ... [
Greenteeth on Minds.com
] ... [
Latest Posts
]
---
Heart Attacks & Strokes doubled among Young Adults in 2021 following Covid-19 Vaccine roll-out
from The Daily Expose/h4> Official data published by Public Health Scotland shows that cardiovascular incidents increased significantly in 2021 against the 2018-2019 average, with 15 to 44 year-olds seeing the largest increase in cases such as myocarditis, heart attacks, cardiac arrest, and strokes. Public Health Scotland (PHS) host a 'COVID-19 Wider Impacts on the Health Care System' dashboard on their site that draws on a range of national data sources to provide statistics on the changes in health and use of healthcare during the Covid-19 pandemic in Scotland. One of those changes in health that PHS have published statistics on is the number of cardiovascular incidents throughout 2020 and 2021 compared to the 2018-2019 average. Cardiovascular incidents include things such as deep vein thrombosis, heart attack, heart failure, pericardits/myocarditis, and strokes among many other things. But they are all events that may cause damage to the heart muscle. According to the World Health Organization, cardiovascular diseases were already the leading cause of death globally prior to the Covid-19 pandemic. So it's extremely concerning to find that cardiovascular incidents in Scotland remained mainly in line with the average throughout 2020; even dropping below the average for several months, but then rose significantly in 2021 following the start of the Covid-19 vaccination campaign. Medicine regulators around the world have already confirmed myocarditis can be suffered as a possible adverse reaction to the Covid-19 mRNA vaccines, with children and younger adults being worse affected according to the data, so we know that the Covid-19 vaccines are perfectly capable of causing damage to a persons cardiovascular system, and the following data shows that this has most likely been the case throughout 2021. Continue reading >>>
Return to MENU
[Daily Stirrer] ... [ Our Page on on Substack ]... [Boggart Aboad] ... [ Greenteeth Home ] ... [ Greenteeth on Minds.com ] ... [ Latest Posts ]

---
The safety committee of the European Medicines Agency (EMA) is launching an investigation following many reports of women experiencing "heavy menstrual bleeding and absence of menstruation" after submitting to the mRNA COVID-19 jab.
The vaccines in question are the Moderna and Pfizer mRNA jabs, and the agency refuses to admit at the present time that there is a causal link between the jabs and the menstrual problems endured by these misfortunate women who bought the Big Pharma fear porn propaganda.
It is unclear whether or not the EMA can be trusted to conduct the investigation in a non-biased manner. Their Pharmacovigilance Risk Assessment Committee (PRAC) has already minimized concerns after a study from Norway showed that women had heavier periods after submitting to the jab.
Big League Politics has reported on the many adverse effects that can happen to women's bodies due to the experimental vaccines
Shane Trejo
,
Big League Politics">Continue reading >>>
Return to MENU
[
Daily Stirrer
] ... [
Our Page on on Substack
]... [
Boggart Aboad
] ... [
Greenteeth Home
] ... [
Greenteeth on Minds.com
] ... [
Latest Posts
]
---
'Please Let Me Out,' Begs Child Locked in Classroom for 'Not Wearing Mask'
Footage filmed by a middle school student in Elgin, Illinois, captured the moment he was forcibly sequestered in a classroom reportedly for not wearing a face mask.
"It is the law by Governor Pritzker to let me out of this room," the child tells a U-46 school official who's standing outside blocking the door from opening.
"You can't lock me in a room. You can't lock me in here," the embattled student says.
As the student struggles to force the door open, he begs, "Please let me out."
The video comes as confusion over whether mask rules are still in effect abound, with Gov. J.B. Pritzker (D) on Wednesday saying he planned to lift restrictions statewide – however, not for school districts.
"Schools need a little more time for community infection rates to drop, for our youngest learners to become vaccine eligible and for more parents to get their kids vaccinated," the governor said Wednesday.
The governor's declaration, however, followed a ruling by a judge last Friday granting a temporary restraining order to block the state's public health and education departments from imposing the mask and vaccine mandates.
COVID Propaganda Roundup: Legacy Media Intensifies War on Independent Journalism

The oligarchs have a dilemma on their hands – one which they have undoubtedly deliberated upon ad nauseam behind closed doors for decades now.
On one hand…
…the internet is necessary and useful for creating a fully integrated physical-digital synthesis under a technetronic control grid. Some have termed this merger as the benign-sounding "internet of things":
"Smart toasters, connected rectal thermometers and fitness collars for dogs are just some of the everyday "dumb items" being connected to the web as part of the Internet of Things (IoT)… the Internet of Things is made up of devices – from simple sensors to smartphones and wearables – connected together…

By combining these connected devices with automated systems, it is possible to 'gather information, analyse it and create an action.'"
The endpoint is that you won't be able to take a shit without your Silicon Valley overlords monitoring your output – literally:
"Smart toilet innovators believe the loo could become the ultimate health monitoring tool… which analyses and tracks stool samples and sends the data to an app…

It turns out that you can detect compounds that are diagnostic of exercise [show you have done some]; you can see when an over-the-counter medication comes into the system and clears out; you can see molecules that correlate with how well you slept, how much fat you had in your diet, what your calorie intake was."
Accordingly, "switching off" the internet just isn't in the cards; it's not practical but, beyond that, it's not desirable from the technocratic perspective (the only one that matters for matters of governance).
Continue reading >>>
Return to MENU