byEthan Huff, News Target 29 March 2022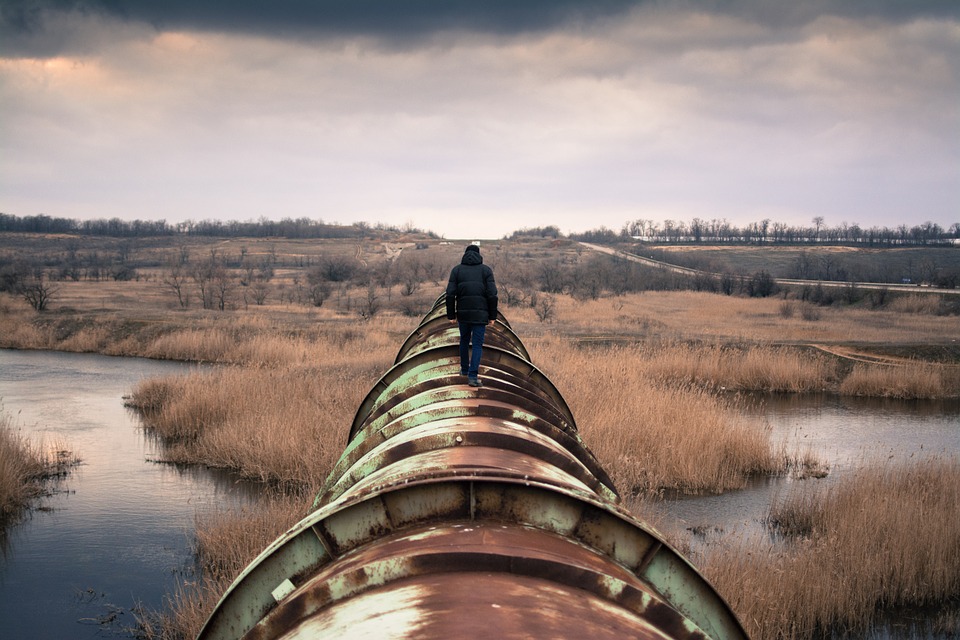 Gas supplies to Europe could be halted in a matter of DAYS The fuel crisis across the pond is about to get a whole lot worse, thanks to NATO's sanctions against Russia. The flow of natural gas and other critical fossil fuels into Europe could stop entirely in a matter of days because fake U.S. "President" Joe Biden and his deep state allies have decided that Russia is no longer allowed to use dollars or euros to conduct business. With no way to receive payment for fuel, in other words, Russia will have no choice but to turn off the pipelines, leaving Europeans cold and in the dark. At the recent G7 summit in Brussels, Biden read talking points from his script claiming that NATO is "more united than ever" against Russia, and also against everyone around the world who relies on Russia for imported goods such as fossil fuel. Nobody in NATO seems willing to have a diplomatic discussion with Russian President Vladimir Putin other than France's Emmanuel Macron, so the chances of there being a de-escalation of the situation in the interest of the general public are slim. "We shouldn't escalate with words or actions," Macron declared. Biden, on the other hand, does not care who gets caught in the fray of the situation. Since he and his crime-ridden family are being exposed by Putin's invasion of Ukraine, Biden is willing to make the entire world pay with inflation, shortages, and all of the misery that comes with his failed policies.
Continue reading >>>
, 29 March 2022
RELATED:

Even If The War In Ukraine Ends, Sanctions Will Stay - So How Bad Will The Food Crisis Get?
Western leaders, desperate to show their own countries they were taking a firm stance on Russia's invasion of Ukraine, were quick to impose economic sanctions ... so quick in fact that they acted before they had though things through. While freezing Russia out of the global finance system they have exacerbated the wests energy crisis, while Russia's retaliatory ban on raw materials (fertiliser) exports will create extra problems on top of those we already had ...
While Crazy Joe Biden Claims Victory Over Russia, NATO's Expansin Plans Have Been Derailed By PutinJoe Biden (or his handlers because we all know Joe's mind is gone,) have been trying to spin reports of Russian troops withdrawing from positions close to the Ukraine border as a diplomatic victory for the USA over Putin but in the geopolitical game things are seldom what they seem to be ...

Mainstream media's hyping of the threat to Ukrained posed by Russian aggression is the latest in a long line of attempts to lay blame for western foreign policy disasters at the feet of Russia. In fact had Joe Biden not started to babble about Russian aggression, talking up the threat of conflict, there would be no crisis ...
Is The Russian Threat To Invade Ukraine Real Or A Globalist Conspiracy Theory?
Continue reading >>>While Joe Biden's handlers in Washington and Boris Johnson In London talk up the threat of war should Russia invade Ukraine as they claim Moscow is preparing to do,Ukrainian leaders are dismissive, accusing the west of ramping up hysteria in a bid to divert attention from oither problems.
British Government Laundered Fake U.S. 'Intelligence' On Ukraine
The British government on Saturday accused Russia of organizing a plot to install a pro-Moscow government in Ukraine, as the Kremlin masses troops near the Ukrainian border. The U.K. Foreign, Commonwealth and Development Office gave relatively little information about the intelligence unveiled Saturday other than to say that the Russian government was considering trying to make a Russia-leaning former member of Ukraine's parliament, Yevhen Murayev, the country's new leader. Continue reading >>>
War with Russia? The latest scare story
As the COVID narrative crumbles under the weight of evidence that the vaccines do not work, masks are useless and lockdowns kill more than they save a new scaremongering narrative - or a revamped old one - is emerging as the threat of war with russia is the latest fear and panic vehicle to scare the people into compliance with tyranny. Continue reading >>>
Debunked: The Great Renewable Green Delusion
The war in Ukraine has not caused the global energy crisis of early 2022 byt merely exacerbated it. Currently the nations currently in conflict with Russia over its incursion into Ukraine are those which are most dependent for their energy needs on Russian oil and gas. And now their loonytoons 'net zero' green energy policies have failed they are biting the hand that feeds them.
Boris and Biden Can't Blame Ukraine War For Energy Crisis
With typical arrogance and condescension towards the people who elected them Boris Johnson, Joe Biden and their respectiive presstitutes are trying to spin the energy crisis Europe and North America are currently facing as somehow being linked to the conflict in Ukraine and therfore blame is being attactched to Russia and Vladimir Putin. Do they really think we are stupid enough to believe such unmitigated bollocks? ...
Europe's Depleted Gas Storage Might Not Get Refilled Ahead Of Next Winter
While mainstream news reporting of the conflict in Ukraine continues to pump out a torrent of anri - Russia, pro - war propaganda the catastropic effects of this war that could so easily have been avoided are not mentioned. Well why would warmongering governments admit they have inflicted an energy crisis, food shortages and soaring living costs on their people for no good reason ...
We Told You So - Government-funded Report Confirms World's Largest offshore Wind Farm is UnprofitableA report commissioned by the Norwegian government has contradicted Boris Johnson's recent claim that offshore wind costs have fallen by 70% in a decade. The report also blows a huge hole in Johnson's grandiose pledges to the COP26 conference that offshore wind power would propel Britain to its net - zero target for Carbon Dioxide emissions well before 2050, the target set by the climate conference for achieving that target.
Continue reading >>>
COP26 Climate Conference - Just Another Elitist Scam To Steal Your Money
If you are one of the people who still relies on mainstream media for information, the 'on - message' news reports coming from the COP26 Climate Conference in Glasgow this week, and during the build up to the conference, might have convinced you that the entire world (barring a few crazy conspiacy theorists,) is signed up to the 'net zero' agenda and believes that destroying the economies of the developed nations while exporting our jobs, business and prosperity to places like India and China is the only way to save the planet. Continue reading >>>
Green Dreams Menu
It may be driven by virtue signalling or self hatred but the urge to destroy civilisation in order to save the planet and the ideological agenda that drive the gree movement are too far removed from the realities of life to ever achieve their aims.