Petrol (Gasoline) Prices At The Pump Soar, Oil Goes Stratospheric as Ukraine Sanctions Intensify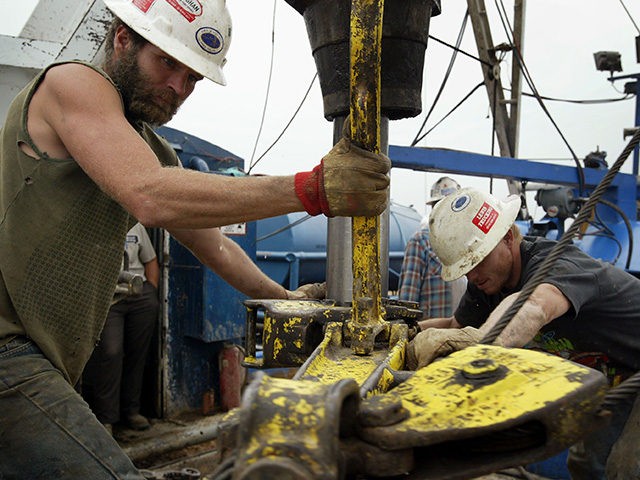 Crude oil prices leaped higher on Monday as the U.S.A NATO and the EU ramped up sanctions on Russia in response to the incursion into Ukraine.
Sanctions that will hit crude oil supplies from Russia saw the benchmak standartd of Brent light hit $103 per barrel and West Texas Intermediate (WTI) top $100 with both prices still trending upwards.There increases hit not just transport but industry, agriclture and domestc energy costs and knock on effects will casuse prices of food and other essentials to go up even further.
Natural gas, another major Russian export, rocketed by 13% between markets opening on Monday and noon on Tuesday. Russia supplies around ten percent of the world's crude oil, making it the second-largest oil exporter, after Saudi Arabia. This represents a mojor shortfall on such an essential commodityat a time when the failure of loonytoons green energy policies and committments to unachievable targets in reducing CO2 emissions have already plunged the developed nations into an energy crisis.

Goldman Sachs hiked its one-month Brent price forecast to $115 a barrel from $95 previously. This is too optinistic according to some pundits who see oil prices topping $120 in the near future.

"The increase in the global price of oil has led to higher pump prices in the U.S. The national average for a gallon of gas has risen to $3.61, eight cents more than a week ago," AAA said on Monday.
Explore:
[
Daily Stirrer
] ... [
Our Page on on Substack
]... [
Boggart Aboad
] ... [
Greenteeth Home
] ... [
Greenteeth on Minds.com
] ... [
Latest Posts
]
---
How NATO Expansion Led To Russia Ukraine ConflictHow NATO Expansion Led To Russia Ukraine Conflict
"After the fall of the Soviet Union, there was a near universal understanding among political leaders that NATO expansion would be a foolish provocation against Russia. How naive we were to think the military-industrial complex would allow such sanity to prevail."
Imperial narrative managers have been falling all over themselves working to dismiss and discredit the abundantly evidenced idea that Russia's invasion of Ukraine was due largely to Moscow's fear of NATO expansion and the refusal of Washington and Kyiv to solidify a policy that Ukraine would not be added to the alliance.
Take Michael McFaul, the mass media's go-to pundit on all things Russia:
Or New Jersey Congressman Tom Malinowski:
Or Just Security editor Ryan Goodman:
It makes sense that they would have to do this. After all, if westerners were to get it into their heads that this whole terrible war could have been avoided by simply solidifying a policy of neutrality for Ukraine and issuing a guarantee that it would never be added to NATO, they would begin asking why this did not happen. NATO powers had no interest in adding Ukraine to the alliance anyway, so it doesn't really make sense to refuse to make such low-cost concessions if the only alternative is mass military slaughter. I mean, unless your goal was to provoke mass military slaughter to advance your own geostrategic objectives.
So they work hard to present the narrative that the invasion has nothing to do with NATO at all, and occurred solely because Putin is an evil madman who hates freedom and wants to destroy democracy. Most western analysis goes no deeper than this:
Continue reading >>>
[
Daily Stirrer
] ... [
Our Page on on Substack
]... [
Boggart Aboad
] ... [
Greenteeth Home
] ... [
Greenteeth on Minds.com
] ... [
Latest Posts
]
---
The viral, fake stories come amidst social media platforms rolling out robust "fact-checking" operations, often used to swiftly censor stories counter to establishment narratives or critical of the Democratic Party. These programs, however, have routinely failed to flag the following stories as false with the same tenacity.
1. The Snake Island "Martyrs."
Thirteen Ukrainian border guards stationed on the country's Snake Island, located in the Black Sea, were quickly alleged to have been killed by Russian forces, at the onset of Russia's invasion. Audio recordings of what was allegedly their final moment went viral on social media, with a Russian warship demanding: "I ask you to lay down your arms and surrender to avoid bloodshed and unnecessary deaths. Otherwise, you will be bombed."
"Russian warship," came the reply, "go f**k yourself."
The 13 Ukrainians, the country's president Volodymyr Zelenskyy said, died "heroically." He later promised to recognize each solder with the title of Hero of Ukraine. Days later, however, the Ukraine Navy revealed that the guards had actually been "taken captive by Russian occupiers" and were all still alive.
2. The 'Ghost of Kiev'.
A video of a Ukrainian fighter pilot dubbed the "Ghost of Kiev/Kyiv" showed a jet supposedly shooting down multiple Russian fighter jets, causing several casualties. Social media users were quick to champion the pilot as a "hero" despite the video actually tracing its origins to a video game. The video was created with the 2008 game "Digital Combat Simulator" and was first shared via YouTube, where the original poster acknowledged the footage was from a simulator.
EU splits as rift emerges in Brussels over 'fan club' supporting Putin's Russia
Amid continued attacks by Russian military forces, the European Parliament will convene this afternoon and MEPs will gather to vote on a new resolution.
This, according to Politico, will "condemn in the strongest possible terms the illegal, unprovoked and unjustified military aggression by the Russian Federation against and invasion of Ukraine".
'Identity and Democracy' the umbrella group for MEPs from Marine Le Pen's National Rally, Italy's League and Germany's AfD, among others have been dubbed the "Moscow fan club" as it is expected they will not support the resolution.
This opposes the general consensus of the EU's mainstream parties causing a split within the bloc and ensuring universal support is not guaranteed.
MEP from Estonia Jaak Madison said in a recent Plenary session: "The EU's obsession with spreading EU values and democracy around the world amounts to nothing less than neo-colonialism."
This was shared by the Identity and Democracy Group across their social media during Monday's missile attack on Kharkiv, for which Putin has now been accused of committing war crimes.
The resolution also highlights "the need for Member States to acknowledge and accept that severe sanctions against the Russian Federation will unavoidably entail negative effects on their economic situation".
The European Parliament session comes after European Commission President Ursula von der Leyen stated that Ukraine is "one of us and we want them in the European Union".
Continue reading >>>