Authored by Andrew Korybko via TheAutomaticEarth.com,
The US-led West's Mainstream Media (MSM) began reporting more accurately on the military-strategic dynamics of the NATO-Russian proxy war in Ukraine since the start of the year, but the true test of their comparatively improved integrity will be whether they raise awareness about Zelensky's latest damning admission. In an interview with Japanese newspaper Yomiuri Shimbun, he candidly told his interlocutors that "We do not have ammunition. For us the situation in the East is not good."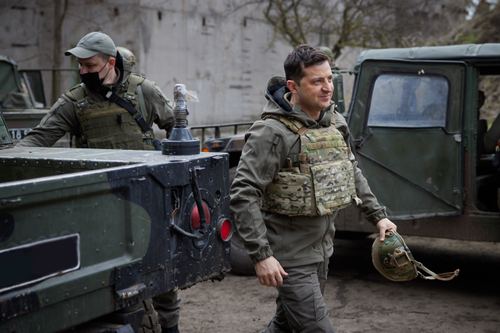 This is a major revelation for several reasons.
The very fact that Ukraine is out of ammunition proves that the West's defeat in its self-declared "race of logistics" with Russia might already be a fait accompli by this point since it's clear that Kiev can't keep pace with its opponent despite being backed by all of NATO's military-industrial capacity. ... Continue reading >>>