by Ross Clark via The Spectator, 18 September 2023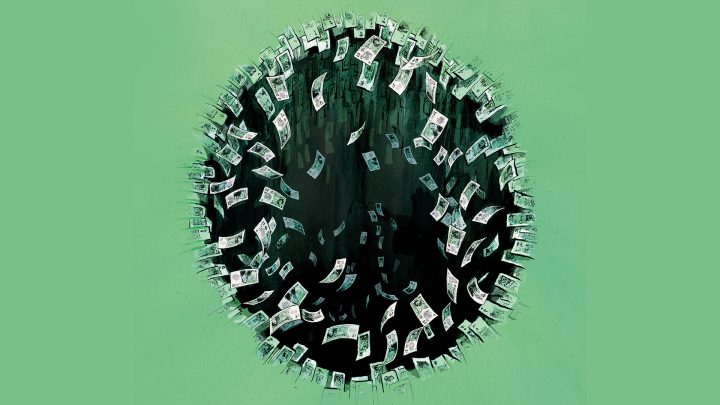 Things are not going well in Germany's bid to reach net zero by 2045, five years earlier even than Britain's own unrealistic target. For months, the German government has been trying to devise a way to save its heavy industry from high energy prices which are sending production fleeing to Asia. Just last year, chemicals giant BASF announced that it would invest in a new £10 billion plant in China rather than Europe, thanks to the cost of energy.
Now, the government seems to have found a way. It is going to raid its £200 billion climate transition fund, which was supposed to invest in green technology. The fund was also meant to compensate householders who have been groaning under the expense of policies such as next year's proposed ban on new gas boilers. ... Continue reading >>>
RELATED:
1,200 Scientists and Professionals Go Public With: "There is No Climate Emergency"
As it happens the narrative promoting the risible idea that "The Science Is Settled," and a few other trains of misinformation to keep ramping up the fear level among the general public have been rocked by the publication of The World Climate Declaration (WCD) a study and report signed by over 1,100 scientists and professionals. The authors, meteorologists, physicists, biologists, naturalists and well qualified people drawn from a host of other professions and academic disciplines and from all around the world conclude there is no climate emergency.
Majority of Conservative Voters want Net Zero Plan Halted
Despite sycophantic support from the party elites, recent polling has found that the majority of Conservative Party voters want the government's Net Zero agenda halted. The Conservative Party base has had enough of their party's sycophantic support for climate crazy policies, with recent polling suggesting that a significant majority of individuals who vote for the party want the government's current Net Zero regime halted. ...
The Truth About Coal And The Lies Of The Elite
So much for all the COP 26 banter late last year. Let me remind you. The elites all flew in on their private jets and promptly told us we're all (royal we) getting off fossil fuels and killing coal.So how's that turning out? The usage of coal is now at record highs:
New UN Report on Climate Change – Nothing New, Nothing True
The latest United Nations ("UN") Intergovernmental Panel on Climate Change ("IPCC") report, published this week, once again, in scaremongering tone and the language of the panic stricken, claims that the planet is in peril (we are facing climate disaster, the clock is at one minute to midnight, we must take urgent action to destroy civilisation if we are to save the planet, the usual over - dramatised guff designed to spread fear and panic,) basically the same claim as they have been making at least twice a month for the past 20 years.
We need energy security – not Net Zero
Russia's invasion of Ukraine has prompted a major rethink in the West. We have suddenly found ourselves vulnerable not just to rising prices in oil and gas, but also to inflation in other commodities – such as food and fertiliser. Of all these problems, the security of our energy supply has most exercised minds.
Net Zero Gone With The Wind - Boris Johnson Plans Seven New Nuclear Plants And Shelves Wind Expansion
Reports in mainstream media suggest Boris Johnson has done a U turn on his recently announced massive expansion of wind powered generating capacity. Sources in Westminster claim Boris has shelved his masterplan for a giant, floating wind farm in The North Sea and the government will reconsider plans to double or even treble the number of wind turbines in the countryside and approve plans for up to seven new nuclear reactors instead.
Climate Change Research Paper Censored by The British Hydrological Society For Telling The Truth
The Daily Sceptic today published an article by retired research scientist James Dent, whose specialist field was hydrology and meteorology. Mr. Dent was involved in research projects aiemd at understanding the factors influencing climate, and their effects on environments, [ ... ] he was the World Meteorology Organisation Chief Technical Advisor to the Flood Forecasting and Warning Centre in Bangladesh, a low lying nation especially prone to flooding ....
The Offshore Wind Fiasco Sets New Records For Government Incompetence
In an article on wind powered generators last week a science & technology writer showed himself in need of remedial education in basic literacy:"Meanwhile, 14GW of installed capacity puts us second in the world behind China," he burbled The problem here is inability to understand the meaning of 'installed capacity.' If it means a capability of generating 14GW of electricity, as it would if we were discussing gas, nuclear or coal that would be lovely ...
Millions Of Brits Told Not To Heat Homes At Night As Part Of 'Net Zero' Push
No, they aren't urging elites to ditch their private jets for commercial, or not to burn 1,000 of fuel taking the yacht out for a jaunt. Chris Stark, head of the UK's Climate Change Committee, wants ordinary citizens to turn off their electric heaters (heat pumps) at night as part of a wider drive to deliver "emissions savings," which includes a shift away from gas boilers - which Chris, a hypocrite, still has.
Scientists says Nuclear Is The Way Forward For Clean Energy - Do Ursidae Defecate In Sylvan Landscapes?
Scientists, politicians and media have been screeching, for the past 30 or so years, about the need to transition away from carbon based fossil fuels, (coal, gas and oil,) as a matter or urgency or risk destroying the life supporting ecology of our planet by overloading the system with Carbon Dioxide (CO2) emitted from human activity. Next they'll be informing us, in their lofty and condescending way that yes, bears do actually shit in the woods.
Climate change menu
Do We Have A Winter Of Civil Disobedience Ahead?
As many people in Britain slap on the apres sun gloop in the wake of what passes for a heatwave in these cool cloudy climes, our inept politicians caught with their pants down by unusual weather as usual have heard that that winter is coming and are making plans for a coldwave. We are in the grip of an energy crisis at the height of summer. Last week, it was reported that the UK government is laying down plans for a "reasonable worst-case scenario" including blackouts for industry and even households. And this is as energy prices spiral out of control to new records every day.
Boris and Biden Can't Blame Ukraine War For Energy Crisis
With typical arrogance and condescension towards the people who elected them Boris Johnson, Joe Biden and their respectiive presstitutes are trying to spin the energy crisis Europe and North America are currently facing as somehow being linked to the conflict in Ukraine and therfore blame is being attactched to Russia and Vladimir Putin. Do they really think we are stupid enough to believe such unmitigated bollocks? ...
Europe's Depleted Gas Storage Might Not Get Refilled Ahead Of Next Winter
While mainstream news reporting of the conflict in Ukraine continues to pump out a torrent of anri - Russia, pro - war propaganda the catastropic effects of this war that could so easily have been avoided are not mentioned. Well why would warmongering governments admit they have inflicted an energy crisis, food shortages and soaring living costs on their people for no good reason ...
We Told You So - Government-funded Report Confirms World's Largest offshore Wind Farm is UnprofitableA report commissioned by the Norwegian government has contradicted Boris Johnson's recent claim that offshore wind costs have fallen by 70% in a decade. The report also blows a huge hole in Johnson's grandiose pledges to the COP26 conference that offshore wind power would propel Britain to its net - zero target for Carbon Dioxide emissions well before 2050, the target set by the climate conference for achieving that target.
Continue reading >>>
COP26 Climate Conference - Just Another Elitist Scam To Steal Your Money
If you are one of the people who still relies on mainstream media for information, the 'on - message' news reports coming from the COP26 Climate Conference in Glasgow this week, and during the build up to the conference, might have convinced you that the entire world (barring a few crazy conspiacy theorists,) is signed up to the 'net zero' agenda and believes that destroying the economies of the developed nations while exporting our jobs, business and prosperity to places like India and China is the only way to save the planet. Continue reading >>>
Climate Scaremongers Have Taken Over Where COVID Scaremongers Left Off
Boggart Blog can announce that the winners of our coveted Scaremongering Bollocks of The Month award goes this month to BBC News. Not only did the BBC report in one of their regular climate catastrophe scare stories that river levels across the UK have been at record lows, they broadcast that news story on the same day as The London Weather Centre announced that March 2023 was set to be the wettest March since records began.
Weather Channel Founder Slams Global Warming Fraud
The climate change lobby have been on the back foot for a long time as eminent scientists queued to be next to point out that when real world observations repeatedly contradict data produced by mathematical models run on university computer systems, any credible research team would take a long critical look at their models rather than adjusting the empirical data so it gives the required answer.
Green Energy Poverty Week As the climate science research grant phishers, brainwashed socialist idiots, tree hugging, rope sandal wearing weirdie-beardies, and green energy subsidy troughers prepare to celebrate Earch day, supporters of the common sense lobby named the week following Earth day as Green Energy Poverty Week to show respect for those plunged into fuel poverty by green energy taxes levied to fund the wind farm and solar energy subsidy millionaires.
SunEdison Plummets On Imminent Bankruptcy; Axiom Sees "The Beginning Of The End" And 85% More Downside
Another item in the 'legacy' Barack Hussein Obama plannede to leave the world looks like going down the pan as a solar energy hedge fund he backed with $$$hugenumbers of taxpayers money prepares for bankruptcy.
Researchers Discover How to Use Living Plants to Generate Electricity.
Most of the hyped green energy solutions to generate electricity from wind or sunshine are so obviously flawed the only thing that makes them economically viable is that governments offer huge subsidies to generators. This in turn makes the sustainables so expensive that consumers cannot afford the intermittent energy they produce.
[ Net Zero fantasy ] ... [ Green Dreams ] ... [ Heat Pums Useless ] ... [ Renewables delusion ] ... [ True cost of clean energy ] ... [ Germany ]
EXPLORE:
[Daily Stirrer] ... [ Our Page on on Substack ]... [Boggart Aboad] ... [ Ian Thorpe at Quora ] ... [ Greenteeth Home ] ... [ Greenteeth on Minds.com ] ... [ Here Come The Russians ] ... [ Latest Posts ] ... [ Blog Bulletin ]