Economic Fallout From Soaring Dollar Could Trigger Summer Of Discontent
As part of a perfect storm of crises, energy starvation, food shortages and runaway inflation, and with the central banks of the world's most powerful economic nations raising interest rates to protect their currencies, something had to break. Sri Lanka has been first, its recent default on foreign debt and the collapse of the government in the face of popular riots against food shortages and rising prices causing President Gotabaya Rajapaksa to flee the country yesterday has been the most drastic effect to date.
Sri Lanka is a small, poor nation which is why it is one of the first to be hit. More significant perhaps it the farmers protest in The Netherlands against rising prices, energy shortages and EU environmenta policy which as we reported recently is seen as an attack on the agricultural sector of Netherlands and other member states' agricultural sector as UK magazine Farmers Weekly reported.
The Dutch farmers are angered by government support for an EU policy that will require them to use less fertilizer and reduce livestock herd sizes. Amsterdam's Schiphol airport has been blockaded and KLM, the Dutch arm of Air France, advised travellers to use public transport, rather than cars, to reach the airport, as farmers' activist groups cordinating their protest through social media used tractors to block roads.
Several major highways across the country have been blocked by convoys of slow moving tractors and farm vehicles.
At the heart of the protest are targets introduced last month to halve harmful nitrogen compounds by 2030. It is the latest attempt to tackle a problem that has plagued the country for years. The government says that emissions of nitrogen oxide and ammonia, which are produced by livestock, need to be drastically cut - particularly near a protected network of habitats for endangered species that stretches across the EU.
The reforms are expected to include reducing livestock and buying up some farms whose animals produce large amounts of ammonia.
Farmers argue they are being unfairly targeted, giving them little hope for the future of their profession.
This latest authoritarian and economically suicidal policy imposed on member states governments by the EU is the latest in what is starting to look like an attack by the ruling elites on civilisation.
Bad economic policy, the Covid-19 non pandemic and, ultimately the global food and energy crisis resulting in serious shortages and exacerbated by the EU's response to the conflict in Ukraine, tipped the country over the edge. Reports are now filtering in that the protest movement has spread to other EU nations, in a show of solidarity, German, Italian, Spanish and Polish farmers have launched protests, in what is fast becoming an EU-wide campaign against "anti-farming" policies.
But the crisis in Sri Lanka also points to broader economic malaise arising from currency volatility. For one, the strong dollar has its mirror image in a sharp depreciation of many currencies around the world. There is hardly any developing/emerging market currency that has escaped the stronger dollar. Bear in mind also that dollar-claims (loans and debt securities) on the non-financial sector in emerging markets and developing countries reached a record of nearly USD 4 trillion last year, after more than a decade of easy monetary policy and risibly low interest rates. As such currency volatility in developing markets is something is unlikely to disappear in the foreseeable future.
The dollar strength is due to US Central Bank The Federal Reserve raising interest rates aggressively. The Bank of England has followed suite with more modest rate increases.

Of course the biggest eye-catcher in recent days has been the euro, which yesterday dipped below the psychologically important level of parity with the US$. It's understandable that investors are running for cover by transferring their holdings to cash with stock exchange indexes around the world sinking on whether the next step by central banks will be even bigger hike by after its last 75bp and the ECB not even having started to raise interest rates yet even though this is making the effect of sanctions on energy imports from Russia even worse for Germany, Netherlands, France and Italy which due to the EU's misguided war on fossil fuels in pursuit of the idiotic 'net zero' target for reduction of Carbon Dioxide emissions.
**************************************************************************
Nato's Ukraine crusade hits the buffers of reality
Donald Forbes
, TCW Defending Freedom,
THE outraged chorus in the West after Russia's invasion of Ukraine seems distant, though that intoxicating shot of moral adrenaline occurred less than five months ago. Now there is a hangover which has segued into panic about what we have done to ourselves and about the unavoidable consequences.
NATO, led by the demented, geriatric idiot Joe Biden, has committed the strategic blunder of taking sides in a war on the assumption it would be won without having an exit strategy in case it is lost. The Ukrainian war has been fought from Washington almost as if it were a video game rather a human tragedy.
If the war was about keeping Ukraine intact, giving Vladimir Putin a bloody nose and neutralising Russia, it has visibly been lost to everyone who is not cheerleading on behalf of a Nato government. All of these are increasingly desperate about the unmanageability of what they got into.
Sanctions against Russia have rebounded across the world, which is sliding towards a politically fraught economic recession in part because of the war's unforeseen effects. Talk of regime change in Moscow and putting Putin on trial for war crimes, never really more than Bidenesque bluster, won't be heard of again. ... Continue reading >>>
Boggart Abroad stablemate The Daily Stirrer notes that blogs and websites in the GDPublishing gang have warned from day one that even before Russia invaded, the government of Ukraine, (the neo - Nazi nutters in Kiev,) were pinning their hopes on drawing NATO into a full scale conflict with Russia and its allies. This was always a non starter so at this stage in the conflict the best Ukraine and its rent boy presiden Voloydyloddimyr Zelenskyyyyyyy can hope for is a negotiated settlement based on ceding territory currently occupied by the Russian military to Russian rule.
MORE ON WAR IN UKRAINE:

Ukrain war, Western sanctions
The Russians Are Coming
Russia catalog
Europe catalog

*****************************************************************
The Inflation Monster That Our Leaders Have Created Is Voraciously Eating Away Our Standard Of Living
Authored by Michael Snyder via TheMostImportantNews.com,
The purchasing power of the dollar is not nearly as strong as it once was, and as a result our standard of living is rapidly going down. The overall rate of inflation has been rising faster than our paychecks have been for quite a while, and this is causing a tremendous amount of pain for millions of U.S. consumers. Unfortunately, this isn't going to change any time soon. The inflation monster that our leaders have created will continue to rage even as our economy plunges into a severe recession. I relentlessly warned that the trillions of dollars that our leaders were pumping into the system would cause enormous problems down the road, and now we are trapped in an economic nightmare with no easy way out.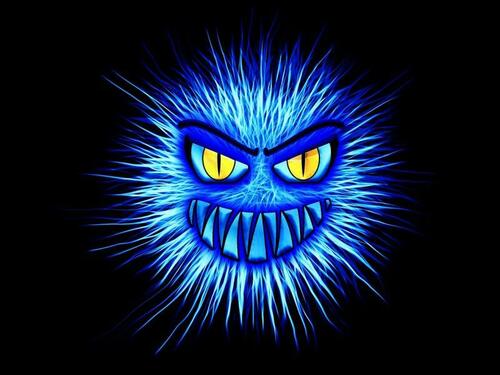 On Wednesday, we learned that the rate of inflation in the United States jumped even higher last month…
Shoppers paid sharply higher prices for a variety of goods in June as inflation kept its hold on a slowing U.S. economy, the Bureau of Labor Statistics reported Wednesday.

The consumer price index, a broad measure of everyday goods and services related to the cost of living, soared 9.1% from a year ago, above the 8.8% Dow Jones estimate. That marked the fastest pace for inflation going back to November 1981.
Of course the way that inflation is calculated today is much different from the way that it was calculated back in the 1980s. If the way that inflation was calculated had not been changed, the official inflation rate would be much higher right now.
But even if you want to take the 9.1 percent figure at face value, it is still extremely high, and last month energy and food prices were two of the main reasons why we witnessed such a dramatic surge ... Continue reading >>>
******************************************************************************
Macron's Minority Government Defeated on Vaccine Passport Reintroduction

Authored by Paul Joseph Watson via Summit News,
French President Emmanuel Macron suffered a humiliating setback in parliament after his flagship vaccine passport scheme was defeated in the French National Assembly where, inconveniently for little Emmanuel's authoritarian instincts, his government does not command a majority.
Macron's government, which competed throughout the two and a half year COVID pandemic hoax with Boris Johnson's supposedly libertarian UK administration for the distinction of imposing the most repressive and fascistic infringements of citizens' personal liberty and human rights, intended to extend the 'show me your papers, swinehund' policy which require anyone entering France, going into any entertainment venue or restaurant or travelling on public transport to show proof of vaccination or a negative Covid test.
However, the right-wing populist National Rally (RN) led by Macron's arch enemy Marine Le Pen, the hard-left La France Insoumise (LFI) and the right-wing Republicains (LR) all united to vote against the policy.
Macron's government lost the vote by a margin of 219 votes to 195.
"The bill's defeat was met with wild cheering and a standing ovation from opposition lawmakers, in footage that was widely circulated on social media," reports the Telegraph.
The bill was one of the first put to parliament by the new minority government, and shows that the new government will find it incredibly difficult to get new laws passed in the country. Macron, whose presidency in his first term was incredibly unpopular in France and on several occasions triggered civil unrest due to Marcon's assaults on the French tradition of liberty, equality and fraternity, looks to be facing an even tougher ride this time.

Elisabeth Borne, the French Prime Minister, condemned the vote.
"The situation is serious. By joining together to vote against the measures to protect the French against Covid, LFI, LR and RN prevent any border control against the virus. After the disbelief on this vote, I will fight so that the spirit of responsibility wins in the Senate," she tweeted.
As previously highlighted, the French Minister of Health has admitted that vaccine passports are a "disguised" form of mandatory vaccines, despite President Macron claiming vaccination "will not be compulsory."
On the first day the new program was in place, police in Paris were visibly patrolling bars and cafes demanding customers show proof they've had the jab.
It later emerged that many businesses are refusing to enforce the scheme.
Stand by for more reports of riots and civil unrest in France.