Xavier Connolly, 18 August 2022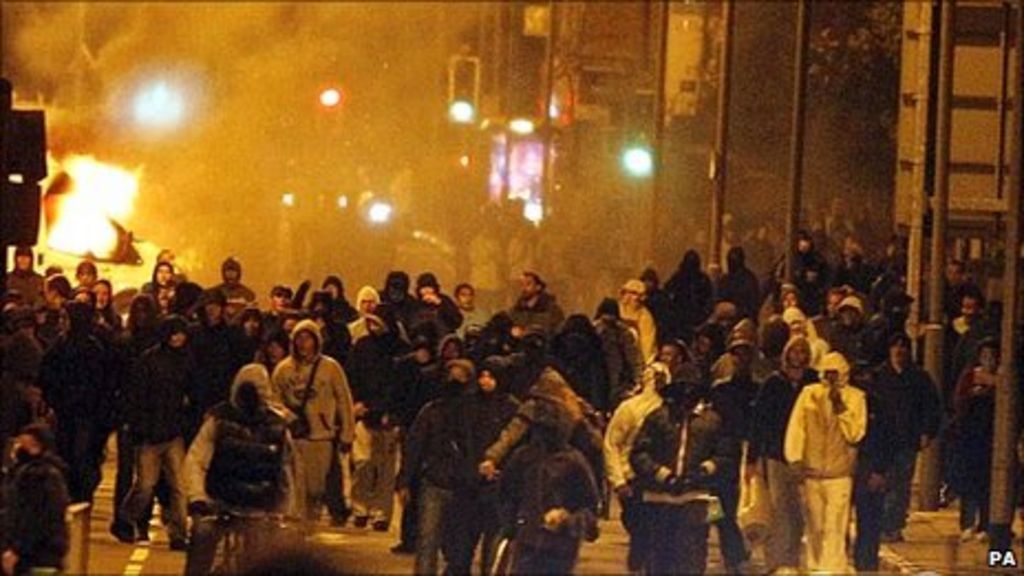 Civil Unrest UK - picture source
BBC news
As many people in Britain slap on the apres sun gloop in the wake of what passes for a heatwave in these cool cloudy climes, our inept politicians caught with their pants down by unusual weather as usual have heard that that winter is coming and are making plans for a coldwave.
We are in the grip of an energy crisis at the height of summer, due in part at least to the loss of gas imports from Russia. Six months into the war in Ukraine, UK and EU policymakers are finally realising the potentially catastrophic implications of their gung-ho attitude in sanctioning Russia and supplying the neo Nazi nutters in Kiev with unlimited armaments and ammunition having backfired as The Kremlin retaliated by sanctioning gas exports to European states that depend on Russian gas.
Last week, it was reported that the UK government is laying down plans for a "reasonable worst-case scenario" through the winter of '22/'23 in which below-average temperatures and gas shortages could force to trigger industry regulators to impose emergency gas-saving measures, including blackouts for industry and even households. And this is as energy prices spiral out of control to new records every day. The average annual energy bill for a typical household is expected to reach £4,200, or about £350 a month in the coming winter — more than double what households are currently paying and a four-fold increase on the average bill paid just a year ago.
The social consequences of such an outcome will be metamorphic, the public are already aware that a far bigger factor in the energy price increase is the risible underperformance of 'sustainable sources' of clean, green electricity. Our dependence on wind and sunshine to provide the stream of megawatts we need twenty four hours a day looks like pushing 10.5 million households — a third of the total — into poverty, worsening what is already the UK's worst cost-of-living crisis in decades. Yet even when faced with a campaign of civil disobedience, calling on people to cancel their energy direct debits, the government hasn't been able to come up with anything better than offering households a one-off £400 discount on their fuel bills in October (and a bit more for those on means-tested benefits).
This has been the inevitable outcome of former Labour Party leader Ed Miliband's disastrous Climate Change Act since 2008.

Environmentalists representing groups outside parliament effectively wrote the act in collaboration with elected politicians from the 'Looney Left' of the Labour Party and a few Liberal Democrat tree huggers, and all MPs (bar 5) voted it through. There are enough covenants, pledges and commitments in its claues to make sure the green blob and their philanthropist billionaire funders can (and do) sue the government at even the slightest deviation.
Then we have ESGs which ensure companies' feet are held to the fire, and ensure funding – which the oil companies desperately need to ramp up production – is steered well away from anything which would negatively affect climate policy.

Of course the green blob are screaming loudest about the lack of energy and how it hits the poorest and most vulnerable in society hardest, hypocritically oblivious to the fact that policies they pushed for are the main cause. They could be well on the way to NetZero, if they had allowed nuclear, but apparently that isn't an option either.
Not to mention that shutting down 20 power stations in 20 years without viable alternatives will do that. We aren't using less energy, we're now just dependent on importing more.

One of the proposals being considered among the government's winter plans is bringing energy under government control. This shows a lack of historical awareness as well as a lack of intelligence, there are many examples of how bringing an industry under government control turns it into a basket case, and it certainly won't magically produce more energy without building power stations, pumping more gas out of North Sea wells, reopening coal mines or fracking. And you can guarantee the green blob lawyers would be all over that to make sure they aren't viable options.
RELATED:
MORE posts on
Net Zero - The Idealogues Attack On Civilisation, bowse this catalogue of our posts on the disastrous 'net zero' policy promoted by the United Nations and the World Economic Forum. The pseudoscientific theory that Carbon Dioxide emitted by hunan activities is alone responsible for climate change and the consequent shift to obtaining electrical energy from unreliable, intermittent, 'sustainable' sources is causing the collapse of the global economy.
World Economic Forum Calls for Merging of Human and Artificial Intelligence to Censor 'Hate Speech' & 'Misinformation'

Despite the fact that they represent only the interests of big business, big finance and themselves, the oligarchs of the World Economic Forum are now calling for a policy of merging human and artificial intelligence systems so that computer chips implanted in our brain can edit and censor "hate speech" and "misinformation" online before it is articulated trough spoken of written word online.
Hit Brake On Net Zero, Voters Tell Wannabe Prime Ministers
A majority of Conservative party members who will vote in the leadership contest want the next prime minister to pause and review the push for Net Zero, a new poll has revealed. These results increae pile pressure on leadership hopefuls Liz Truss and Rishi Sunak to strengthen their stanceon the cost likely of transitioning from coal and gas fuelled electricity generating plants to inefficient, unreliable, intermittent 'green power' sources.
Legal Complaint Filed Against Food Retailer's "Orwellian" Facial Recognition Surveillance SystemA report last week that a major UK retailer, The Co - Operative Society (Co - OP) was planning to install in - store surveillance systems with facial recognition capabilities, supposedly to reduce shoplifting by repeat offenders, caused quite a stir in the media and the privacy protection community. Privacy rights campaign group Big Brother have denounced the scheme which would capture and store biometric scans of "thousands of shoppers" is "unlawful" and "Orwellian in the extreme."
UK Households Are Paying Wind Turbine Owners To Not Generate Electricity
On another near windless day here in the United Kingdom, Boggart Blog came across a very interesting piece if news. According to figures published by the business and management consultancy LCP, british taxpayers have been paying operators of wind turbines farms for the time their windmills were NOT generating electricity increased to record levels last year ...
Russia and China announce a new global reserve currencyIt was always on the cards that Russia, China and rest of the BRICS countries would use the CIA / NATO engineered war in Ukraine to launch the main thrust of their economic war on the west, in fact after having written so much in our Currency Wars page about the inevitability of Russia and China challenging the US dollar's global reserve status, now, it's happening we can only say: "We Told You So".
"Our Country Is Facing The Biggest Crisis The Crisis We Ever Had": German Employers' Association Warns Over Russian Gas Cut
With the Nord Stream 1 pipeline closed for maintenance, with the possibility that President Putin will not allow it to reopen at the end of the scheduled 10 days downtime in retaliation for the EU's continued support or Ukraine in their conflict with Russia, Germany is facing an unprecedented crisis that could erase the prosperity Germans have grown accustomed to, warned Rainer Dulger, head of the Confederation of German Employers' Associations.
European Union Is Again Close To A Meltdown As Eurozone Economy Collapses
Once more we return to the political instability and economic fragility of the European Union as the conflict in Ukraine combined with loonytoons Climate Change mitigation policies, the failure of 'sustainables' to meet ever increasing demand for electricity, fod shortages and rampant price inflation put economic and social pressure on governments of member states ...
Net Zero Is A Dangerous Fantasy, But Scientists Believe In Fairies It Seems
With oil and gas prices rocketing and the highly propted sustainable energy sources performing way befow expectations the energy crisis currently gripping Europe (with worse to come as food shortages start to bite, polticians still seem more intent on pandering to the green lobby and chasing the dream of a fossil fuel free world rather securing the energy and food supplies needed by the people they serve.
Europe's biggest economy would suffer a 6.5pc contraction if Russian energy is suspended, experts warn
Even though the sanctions already imposed on Russia in respondse to the invasion of Ukraine are hitting the nations that imposed then harder that their intended target, the EU is preparing to committ economic suicide in an orgy of virtue signalling ...
London's Biggest Anti Lockdown Protest Yet - Huge Crowds Block Streets As They Tell Boris: "Enough!"
26 June 2021: People have once again gathered in London, in the biggest anti - lockdown to date, in an effort to tell this increasingly fascistic government "Enough is Enough, No More Lockdowns". The crowds rendezvoused in Hyde Park tand marched from there to Parliament Square, Westminster, London, where in a day long event they heard libertarian speeches from anti-lockdown campaigners and were entertained by musicians, comedians and poets.
U.S. Environmental Protection Aagency DELETES Inconvenient Data Showing No Man-Made Climate Change
With Joe Biden now at the helm, the U.S. Environmental Protection Agency (EPA) has decided to reinstate its Climate Change Indicator (CCI) platform, which is heavily manipulated to support the man-made climate change conspiracy theory.